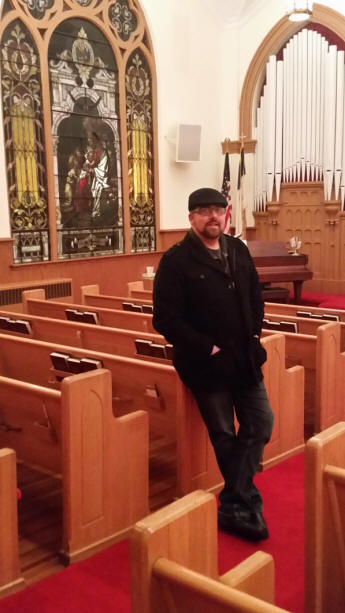 Meigs County has deep roots in the faith community with 120 churches from the non-denominational to the more traditional. Churches as a whole play a huge part in our community. In 2013, I began to pastor an evening service at the Mount Union Baptist Church in the Carpenter area, and in the spring of 2014 took over as the pastor of Trinity Congregational Church in Pomeroy.
From summer times filled with Vacation Bible schools to various other activities during the rest of the year, our church community has something for everyone. In 2014, the area saw the second installment of the Tri-County Christian Concert Series in which headlined the contemporary Christian groups Big Daddy Weave and Unspoken. We look forward to future concerts. This series brings thousands of fans to our community and is a project of several area churches.
I am a lifelong resident of Meigs County. I have spent my adult life in public service in Meigs County, both in law enforcement and social work. My wife, Beverly, and I have known each other since grade school and have four awesome children. We chose Meigs County to raise our family because Meigs County is an awesome place.
God bless,
Randy Smith
Meigs County Commissioner. rsmith@meigscountycommissioners.com